For frequent travelers, booking cheap flight tickets is almost like a challenge these days. Sometimes you may see an incredibly cheap price or sometime you may see the overrated price. Over the last few years, I have noticed the strategies the airlines play to fill up their empty seats and trust me, once you can get into it you can easily save few extra dollars.
If you have been following my Blog, you may have noticed that I am all about budget travel and sharing money-saving hacks. So, today I am going to reveal 10 secret tips to book cheap flight tickets anywhere in the world to cut down your elephantine budget.
Related post:
10 Secret Tips to Book Cheap Flight Tickets:
( Declaration: This is not a sponsored post, but it contains some affiliate links. If you make any purchase via my affiliate links, I will get a commission)
1# Plan your trip at least 3 months ahead:
Planning your trip ahead is the first step we take to save a few extra dollars. Don't be afraid to miss the last minute deals because it is always good to play safe rather than taking the risk. If you book your summer trip in the winter season, you never need to pay a high amount. While booking flights for my last few trips, I have noticed some tips to grab cheap flight tickets:
Most of the business trips occur in between Monday-Friday. So, if you book your tickets on weekend, you can comparingly save some money on it. Whereas, I have also noticed the exception that on Tuesdays and Wednesdays, airlines lower down their ticket rates. It may be due to the highest flight ticket rate happens on Mondays.

The most favorable time to book your cheap flight tickets is Early morning (around 9 AM) or in the evening (around 6 PM). This is because people don't usually travel at that time. So to sell their tickets, the airlines normally lower down the prices.
2# Search the price for one ticket at one time:
Even if you are traveling in a pair or groups, just add 1 adult while searching the flight rate. This is because, when you increase the number of people, the airlines usually show the highest fare. So, better you search flight separately to save some extra bucks.
3# Delete your Browser history and cookies:
Am I sounding crazy? Absolutely No, because airlines and travel websites are smart enough to track your browsing history. If they find you are desperately looking for a flight then they increase the fare right away. That's why most of the time you can find fluctuation in airfare in no time.
4# Follow airlines social media channels to avail exclusive discount:
Sometimes airlines companies reveal some exclusive discount code for a limited period that may not be disclosed by travel companies. Therefore it is a smart way to avail that discount in order to book cheap flight tickets. Just follow their Instagram, Facebook or Twitter account not to miss any deal during your travel period.
5# Cut down on airlines food:
We budget travelers never miss a chance to cut extra spendings. The food provided by the airlines are absolutely super expensive. I always carry my own homemade snacks while traveling rather than buying airlines food. I can assure that you will find your own snacks tastier than them;).
6# Indirect flights are always cheaper than the direct flights:
I understand that indirect flights are never a preferred option for us but sometimes it may help you to save few bucks. I have tried it once and it helped me to save around $65. If you are not in hurry and just off for vacation, you can try an indirect flight.
7# Take care of your wallet on checked luggage:
Honestly, I have the experience to pay an equal amount on my luggage and airfare. This has happened when I forgot to check their weight limit. Airlines take a huge extra charge for additional weights and you can avoid that by taking your heavier baggage on the plane. Although they have a guideline to carry maximum 15 kg of luggage on the plane they do not usually measure it. So, you can wear your backpack and take your heavier items in it. For a vacay trip, I normally don't carry many suitcases and try to manage it in one bag. Because being a shopaholic, I know I will have two bags while returning.
8# Earn travel credits:
Being a frequent traveler, this is my favorite option. I have already joined some referral programmes of travel websites and share keep sharing them from time to time. The amount I earn as a travel credit, I use them for my next booking. Most of the popular websites pay a very good amount in their referral program and you don't need to be a blogger or influencer to join their referral program.
Get 2000 INR instant travel credit using my referral link on Make my trip
9# Utilize your age and student status to avail some special discount:
Some airlines provide special discount for students, family, infants or senior citizens. Don't hesitate to research in details whether there is any discount for your age.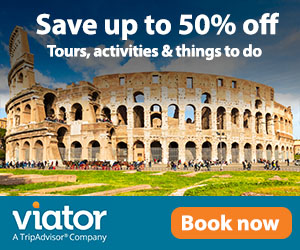 10# The 24-hour rule is the best rule to book cheap flight tickets:
In case if you have to book a flight ticket two or three days prior to your trip, keep the 24-hours rule in your mind. That is, once you book your ticket, check time to time whether there is a last minute dropdown on their fare or not. If you can find any drop down within 24 hours of booking, you can call the airlines company/ travel website to cancel the flight and re-book again. It may help you to take the opportunity of a last-minute deal provided by every airline.
Excited to book cheap flight tickets and save extra money? I hope it may help. If you are still following some other options to cut down on flight tickets, just comment it down below. I am all excited to learn more and save more.